Heike Prevrhal - ReleaseIntoPeace Academy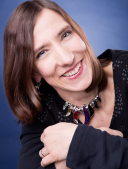 Heike Prevrhal
(82)
The contact option is only available for registered members
About me
HERZlich willkommen bei ReleaseIntoPeace. Ich freue mich auf Sie! Individuelle Beratungstermine auf Anfrage in Deutsch oder Englisch. Transformatives Coaching, Potentialentfaltung, Inspiration.



Mehr Informationen finden Sie auf meiner Webseite: www.releaseintopeace.de



Welcome to ReleaseIntoPeace. I am looking forward to being with you! Individual sessions upon request offered in both English and German. I provide transformative coaching and inspiration. www.releaseintopeace.de/inspiration



........................................................

References as an EFT/MR Practitioner:

........................................................

...jedes Mal, wenn ich klopfe und dann wieder eine "Erleuchtung" habe und sich das ganze Elend so wunderbar auflöst, dann freue ich mich unbändig. Ich wertschätze Deine spontane, herzliche und sehr professionelle Art, wie Du die Klopfsessions und auch den Kurs durchführst. Du hast mir ein großartiges Selbsthilfe-Werkzeug geschenkt. Anja, Deutschland



...I feel so grateful to be working Heike. Her strong intuitive sense, wisdom, compassion, and empathy facilitates profound insights and breakthroughs in our sessions. I feel absolutely safe, supported and genuinely cared for. Zoe, USA



I had my first session with Heike and it was so incredible. She is an amazing professional and in one hour she has led me to understand so much of my personal patterns in the last....20 years. You are never alone, she is present with you and wonderful. I am a big fan! Cahterine, France



...I woke up this morning feeling more calm than I usually am before big exams. I cannot thank you enough. Such an imperative tool that I now have in my life. K.K., USA
I am searching for:
Menschen, die bereit sind, altes Gepäck zurückzulassen, in die Selbstverantwortung zu treten und ihre Potentiale zu entwickeln - und sich dabei kompetente und liebevolle Begleitung, Unterstützung und Inspiration wünschen.



Are you ready to leave your old baggage behind, step into your own power and follow your heart and inner impulse? If you are looking for loving support and guidance with that - I am here in your service.
Offer:
EFT Klopfakupressur, Matrix Reimprinting, Coaching von Herz zu Herz, Transformation, Spiritualität, "Bewusste Evolution";





Emotional Freedom Technique (EFT), Matrix Reimprinting (MR), Coaching from the Heart, and "Conscious Evolution"
Specialised in:
Klopfakupressur, Matrix Reimprinting & Potentialentfaltung



Information EFT, English, deutsche Untertitel: https://www.youtube.com/watch?v=QcxVJQImeXY&feature=youtu.be