Akademie von Marie-Anne Kannengießer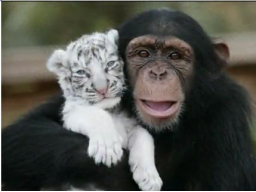 Geben, Dienen und Aufopfern - wieviel Jahre hast Du noch übrig?
In Trainings & Workshops > Personality Development
Video price:

4.97 €

Video duration:

1 hour and 10 minutes

Language:

German
A recording of this webinar is available.
Achtung! Höchste Effektivität! Dieses Webinar ist stärker als jede Wurmtablette, die Sie je gesehen haben. Entfernt sofort emotionale Blutsauger und Energieräuber, die Ihre Lebenskraft auffressen. Herbstkur für alle ausgesaugten und ausgebluteten Dauer-Gebenden, die drohen emotional zu verhungern.

Dies ist ein Gratis Webinar und beinhaltet Werbung für meine weiterführenden Veranstaltungen. Nehmen Sie nicht Teil, wenn Sie kein Interesse an meinen weiteren Veranstaltungen haben und lediglich Gratis Informationen konsumieren wollen.