Akademie von Nicole Gangloff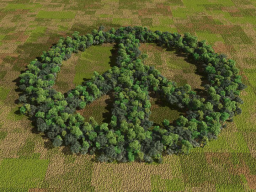 "The Work" VOM STRESS ZUM FRIEDEN - Vergebung in Aktion
In Trainings & Workshops > Personality Development
Video price:

38.00 €

Video duration:

3 hours and 35 minutes

Language:

German
A recording of this webinar is available.
Ich kann diesem Menschen einfach nicht vergeben!

Viele haben ein Problem mit einem oder mehreren Menschen, denen sie einfach nicht vergeben können. Zu schwer wiegt der Verrat, zu niederschmetternd ist der Betrug, die Lügen, zu tief die Enttäuschung, die sie erlebt haben.

Unsere unversöhnlichen Gedanken und die entspechenden Gedanken quälen uns oft noch Jahre, manchmal Jahrzehnte, nach dem eigentlichen Ereignis. Wir leiden jedes mal, wenn wir daran denken. Der Stachel sitzt tief und scheint nicht von alleine wegzugehen. Wir möchten endlich Frieden finden, wissen aber einfach nicht wie.

The Work zeigt das wie!

Monique Dankers, ein niederländischer, sehr erfahrener und vor allem liebevoller The Work-Facilitator, die die Ausbildung bei Byron Katie durchlief, und ich leiten dieses 2teilige Webinar.

Gemeinsam unterstützen die Teilnehmer dabei, ihre stressvollen Gedanken über jemanden, dem sie bisher nicht vergeben können, zu untersuchen und Frieden zu finden.

Die Art und Weise, wie wir über andere Menschen und Situationen denken, wird sich radikal und schnell verändern. Und mit der veränderten Denkweise werden auch die Probleme verschwinden und Vergebung wirklich möglich.

Wir verstehen, wie schwierig die Entscheidung fallen kann, einem Menschen vollkommen vergeben zu wollen und ins Unbekannte zu springen - wir freuen uns, dass du den Mut hast, dich auszusöhnen.

Aus ganzem Herzen laden wir dich ein, diesen Sprung zu wagen und werden dich in unserem liebevollen Kreis willkommen heissen.