Akademie von Diana Heidemann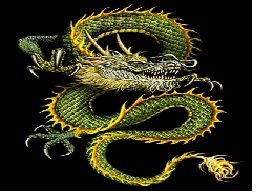 Begegnung mit dem Drachen Nu Merian - Handle aus dem Herzen!
In Trainings & Workshops > Energetic Consultation
Video price:

11.00 € incl. VAT

Video duration:

1 hour and 4 minutes

Language:

German
A recording of this webinar is available.
Im heutigen Webinar möchten ich und Nu Merian unsere Handlungsohnmacht erlösen.
Werde frei von Deiner Handlungsohnmacht. Werde frei im Herzen!

Handle aus dem Herzen!
Handle für die Liebe!
Erschaffe Liebe!


Der Drachen Nu Merian arbeitet sehr subtil und bringt uns Unbewußtes ins Bewußtsein. Zu tiefliegendes Ressourcen öffnet er uns Zugänge. So unterstützt er uns bei der Erdung, ebenso wie er sehr wirkungsvoll Schmerzen lindert.

Das Webinar beinhaltet eine Energiearbeit, so das jeder Teilnehmer in Kontakt mit der Drachenenergie kommt und sie spüren kann. "Schmerzpatienten" sind herzlich Willkommen.