Akademie von Kim Barkmann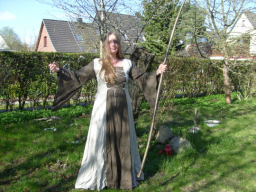 Wie geht ein Schamane mit seinen eigenen Problemen um?
In Trainings & Workshops > Personality Development
Video price:

5.00 € incl. VAT

Video duration:

1 hour and 10 minutes

Language:

German
A recording of this webinar is available.
Schamanen kennen sehr viele Methoden, Übungen und Tricks, ihre eigenen Probleme selbst zu bearbeiten, daraus etwas zu lernen und so das Leben zum Lehrmeister zu machen. Das ist einer der Gründe, warum Schamanen ihr ganzes Leben lang weiser und kraftvoller werden.
In diesem Webinar will ich einige dieser Techniken verraten und zur Verfügung stellen.