Akademie von Cornelia Butzer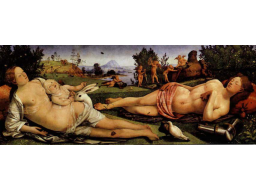 Mars in der Waage: wie können wir unsere männlichen und unsere weiblichen Anteile in einen harmonischen Einklang bringen?
In Trainings & Workshops > Astrology
Language:

German

Video price:

10.00 € incl. VAT

Video duration:

1 hour and 12 minutes
A recording of this webinar is available.
Mars, der Planet, der u.a. unsere Antriebskraft, unsere Aggressionen, unsere Selbstbehauptung, unsere Sexualität und unsere männliche Seite allgemein darstellt, wird sich vom 07.12.2013 bis zum 26.07.2014 im Tierkreiszeichen Waage aufhalten.

Dies ist nicht nur eine aussergewöhnlich lange Zeit, die sich der Kriegsgott Mars im Zeichen des Friedens, der Partnerschaften, der Gerechtigkeit, der Waage, aufhalten wird, sondern es ist auch die ungewöhnlichste Kombination, die man sich vorstellen kann, denn Mars ist der Herrscher des Oppositionszeichens Widder, bei dem es um Kampfgeist und Ich-Bezogenheit geht, und nicht darum, sich in erster Linie auf andere Menschen zu konzentrieren, wie es bei dem Zeichen Waage der Fall ist.

Da beide Zeichen – Widder und Waage – die Partnerschaftsachse im Zodiak symbolisieren, und beide Zeichen in diesen Zeiten enorm unter Beschuss stehen durch das aufreibende, z.T. mit grossen Erschütterungen einhergehende Pluto-Uranus-Quadrat, bietet dieser aussergewöhnlich lange Lauf von Mars durch die Waage noch mal Herausforderungen der ganz besonderen Art.

Der Lauf von Mars in der Waage soll uns aber nicht nur Reibereien und Kampf bringen.

In diesem online Seminar zeige ich Wege auf wie wir den Herausforderungen dieser Konstellation die Stirn bieten können, wie wir mit den Gefahren dieser Zeitqualität am günstigsten umgehen können, und welche Chancen mit dem Lauf von Mars in der Waage einhergehen.

Ich lade Euch recht herzlich ein an diesem Online Seminar teilzunehmen.



Viele liebe Grüsse unter den Sternen *


Ailen Roc *


Website: http://www.symbolsysteme.de

YouTube: http://www.youtube.com/Symbolsysteme

Facebook: https://www.facebook.com/Symbolsysteme

Blog: http://symbolsysteme.blogspot.de/