Birgit X Fischer DAOTION INSTITUT (DIVE)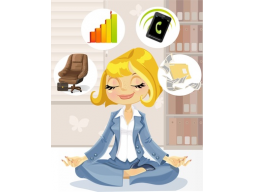 FengShuiFy - das vitalharmonische Büro!
In Trainings & Workshops > Feng Shui
Language:

German

Video price:

for free

Video duration:

1 hour and 7 minutes
A recording of this webinar is available.
Vitalharmonische Arbeitsräume steigern Vitalität, Kreativität und mentale Stärken und wirken nachhaltig auf Körper und Geist.

Dieses FengShuiFy Webinar gibt effektive Feng Shui Tipps für ein vitales Büro. "Schaffen statt arbeiten" - Wohlfühlatmosphären entwickeln für eine ganzheitliche Lebensqualität.