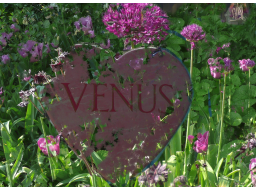 A recording of this webinar is available.
Du kennst The Work of Byron Katie? Kommst aber allein nicht so gut weiter oder wendest es nur selten an? Du hast vielleicht mal in eines von Katies Büchern geschnuppert oder ein Webinar oder einen The-Work-Abend besucht, es aber bislang nicht vertieft?

An diesen drei Abenden biete ich für maximal 9 Teilnehmer die Gelegenheit, eigene Stressgedanken mit "The Work" zu bearbeiten. Du wirst von mir durch deinen individuellen Prozess geführt. Dies ist mit oder ohne Kamera bzw. Mikro von deiner Seite aus möglich. Ich empfehle dir jedoch, dir ein günstiges Headset zu besorgen, weil das unser Arbeiten miteinander erleichtert.

Von jemandem professionell durch eigene Stressthemen begleitet zu werden, hilft nicht nur, Stress abzubauen, sondern auch das eigene Vertrauen zu The Work zu festigen und immer sicherer mit der Methode zu werden. Das Zuhören beim "Worken" anderer macht die Fragen und Umkehrungen von The Work oft noch klarer, weil man bei jemand anderem viel leichter erkennt, worum es geht als bei sich selbst.

Du findest im Bereich "Dateien" einen Fragebogen, das "Arbeitsblatt", den du bitte kurz VOR dem Webinar in Ruhe für dich ausfüllst. Mach bitte dabei ganze, kurze Sätze. Damit bist du bestens vorbereitet und hast wirklich optimalen Nutzen von der Zeit mit mir!

****************************************************

Die Webinarserie findet ab einer Teilnehmerzahl von 3 statt. Bei der Anmeldung nur eines Teilnehmers bekommst du an einem der Termine eine Einzelsession von mir. Die anderen beiden Termine entfallen. Bei der Anmeldung von zwei Teilnehmern bekommt ihr beide zusammen gemeinsame Sitzungen an 2 Abenden, der dritte Abend entfällt.

Bei mehr als 6 Teilnehmern wird die Zeit jedes Webinarabends um bis zu 30 Minuten verlängert.