Akademie von/Academy of Damien Wynne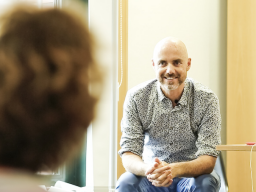 Lebensfluss & Synchronizität / Life flow & synchronicity
In Körper & Seele > Meditation
Video price:

19.00 € incl. VAT

Video duration:

2 hours and 1 minute

Language:

English
A recording of this webinar is available.
In this webinar, Damien will support you get into the flow of life, allowing you to work "your divine organizer" so that synchronicity can happen in your life. This seminar will help you get more in tune with the wonder-full flow of life.

The webinar will start at 7 pm German time.
*********************

In diesem Webinar wird Damien Dich dabei unterstützen, in den Lebensfluss zu kommen; dass Du Deinen "göttlichen Organisator" arbeiten lassen kannst, damit Synchronizität in Deinem Leben passieren darf. Dieses Webinar wird Dir helfen, noch mehr mit dem wunder-vollen Fluss des Lebens in Einklang zu kommen.


---------------------
Buchhalterischer Hinweis:
---------------------
Die von Sofengo automatisch ausgestellten Rechnungen über bezahlte Webinar-Buchungen enthalten keine Mehrwertsteuer. Wenn Du eine Rechnung mit ausgewiesener Mehrwertsteuer brauchst (nur relevant für Firmenkunden) wende Dich bitte an: anne@damien-wynne.de.