Naturheilpraxis Koch- Epping Mehr Leben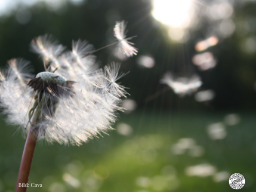 "Stelle die richtige Frage, die Antwort weiß Dein Unterbewusstes"
In Consultation > Personality Development
Price:

17.00 € incl. VAT

Number of participants:

maximum 20

Application deadline:

15 minutes before the start

Language:

German
Kennst Du das?
Feste, enge Strukturen, feste Fundamente, die Dir wenig Bewegung ermöglichen.
Du möchtet Dein Leben verändern, aber wie?

Stell Dir vor, alles im Leben wäre möglich und alles gelänge Dir mit Leichtigkeit.
Wie wäre Dein Leben dann?

In diesem Workshop zeige ich Dir eine Fragen-Technik, mit der Du Einfluss auf Dein Unterbewusstsein nimmst.

Wir durchleben unser Leben oft komplett im Autopilot. Aufstehen, Frühstück, Arbeit, Mittagessen, nach Hause kommen...
Immer ein Trott.

Willst Du raus aus dem Trott und Neues kreieren? Dann stelle Fragen...

Was will ich?
Was brauche ich?
Was kann ich tun?

Mit einer genauen Anleitung und Übung lernst Du die Technik gleich in Dein Leben zu integrieren.

Ist das interessant? Dann sei dabei.

ich freue mich auf Dich.

Lerne durch Fragen anders in Deinem Leben zu agieren.