Akademie von/Academy of Damien Wynne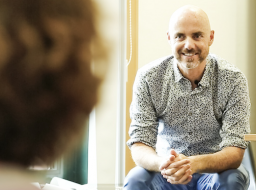 Embodiment into your female genitals / Verkörperung in Deine weiblichen Genitalien
In Body & Soul > Meditation
Video price:

33.00 € incl. VAT

Video duration:

2 hours and 6 minutes

Language:

English
A recording of this webinar is available.
This webinar will be about accepting your aspects and subtle bodies into your genitals, which will bring more presence and safety and a deeper sense of yourself and more sensation in the genitals.
This will also support you to bring back the purity and sacredness into your genitals and 2. Chakra.

Weve all been male and female in many lifetimes and we all have both aspects in us. So also to embody your opposite sex will help you to become whole, more complete, more you.

Webinar about Embodiment into your male genitals: Monday, 4. February

All webinars from 7 - 9 pm German time

⭐ ⭐ ⭐ ⭐ ⭐

In diesem Webinar geht es darum, all Deine Aspekte und subtilen Körper in Deine Genitalien hineinzunehmen, wodurch mehr Präsenz und Sicherheit sowie ein tieferes Gefühl für Dich selbst und mehr Empfindung in den Genitalien entsteht.

Dies wird Dich auch dabei unterstützen, die Reinheit und Heiligkeit in Deine Genitalien und in das 2. Chakra zurückzuholen.

Wir waren alle schon viele Male männlich und weiblich und haben beide Aspekte in uns. So wird es Dir auch helfen, Dein jeweils anderes Geschlecht zu verkörpern, um vollständiger und mehr Du selbst zu werden.

Hinweis > Webinar über Verkörperung in Deine männlichen Genitalien: siehe Montag, 4. Februar

Das Webinar wird im Chat vom Englischen ins Deutsche übersetzt.



---------------------
Buchhalterischer Hinweis:
---------------------
Die von Sofengo automatisch ausgestellten Rechnungen über bezahlte Webinar-Buchungen enthalten keine Mehrwertsteuer. Wenn Du eine Rechnung mit ausgewiesener Mehrwertsteuer brauchst (nur relevant für Firmenkunden) wende Dich bitte an: anne@damien-wynne.de.