Akademie von METAMORPHOSIS POWERED BY GOD®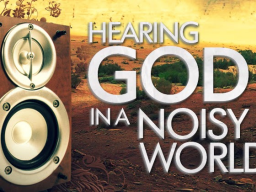 God has the capacity to speak to us through His Holy Spirit direct from heaven. We have the capacity to hear through our spirit when He speaks. For what man knows the things of a man except the spirit of the man which is in him? Even so no one knows the things of God except the Spirit of God (1 Cor.2:11).

Spiritual maturity progresses as we become more Holy Spirit conscious and less self-conscious.

The more we are able to die to ourselves and walk in the spirit the more we become sensitive to the voice of God.

God is spirit and He will only speak to your born-again spirit.