Academy of Therese Wenk healingconnection.ch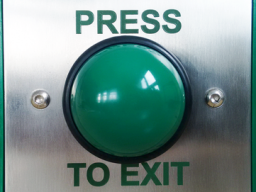 Exit - 90 days workshop
Date:

on request

Language:

English
I recently met a guy who's been involved in heavy drugs, prostitution and mafia businesses for more than 20 years. He is still struggling with his inner demons, shame and bad consciousness for what he did, trying hard to be a better man, not able to forgive himself. This interaction inspired me to create this webinar for people like him, who want to exit their circumstances and reinvent themselves. This goes also for victims of any kind, who are ready to become their own author / authority, after realizing for example that they've been following the wrong leaders instead of their inner wisdom.

We are two healers who work with the heart and soul connection, channeling and transmitting the vibration of pure love for every participant. We can't undo for you, what has happened to you, but we can help to heal, leave the burden behind and move on. Wherever you stand, you are very welcome by Natalie and me, without any judgement.
We are offering a 90-day workshop with 6 sessions to assist you in hitting your personal EXIT Button, out of your circumstances as victims and/or aggressors to become free, be the real you and to re-create yourself.
Topics of the 6 sessions:
Inventory and acceptance of your situation
Learning to forgive yourself
EXIT
New beginning with your true essence
Re-Create yourself
Be and celebrate the new you
If you are an offender or a victim doesn't matter to us. We are here to assist you to find forgiveness and inner peace no matter what your circumstances are, what you did or experienced. May this webinar bring you in contact with a new sense of freedom, free of guilt, shame, regret or self-hate and find your inner light, peace, power and soul-connection.

You can register also anonymously we are respecting your privacy especially with this delicate topic very much and if you missed the starting date, you can join us of course at a later date (replays of all sessions will be available for you to work with at any given time).

Its possible to pay in 1 or 3 rates.