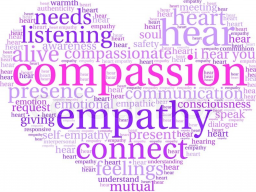 The EmPath - Finding the treasure behind the challenge
In Trainings & Workshops > Other
Video price:

33.00 € incl. VAT

Video duration:

1 hour and 31 minutes

Language:

English
A recording of this webinar is available.
The Empath came as an answer to a world full of Narcs. So they are both natural counterparts in an energetic dance, that is just an expression of this worlds imbalance.
To become the remedy that the empathic people are ment to be, we have to live what we really came for. Our most beautiful gifts.

I am an empath myself, highly sensitive to energies, especially emotions. Most of my life my gift was a burden, until I learned about my calling and path.

I would love to give some assistance on your empatic calling. You are a precious gift. Unwrap it!