Akademie von METAMORPHOSIS POWERED BY GOD®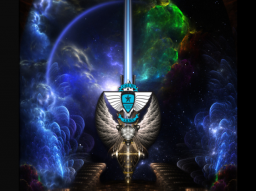 If you're facing some CONTINUAL OPPRESSION OR PERSECUTION from a stubborn adversary despite YOUR CONSTANT REJOICING AND EXCEEDING GLADNESS, then perhaps you need to change THE STRATEGY OF YOUR PRAYERS!!!

Richter 7 : 3: VERKÜNDE MEINEN LEUTEN: WER VOR FURCHT SCHLOTTERT UND VERZAGT IST, KANN SOGLEICH UMKEHREN UND MT. GILEAD VERLASSEN.

[Der Ort der Kraftsammlung für spirituelle Krieger und Herkunft des Propheten ELIJAH]

Some wicked people would not change or stop their evil attacks upon your life because EVERYTHING IN THEIR LIVES IS STILL IN PERFECT ORDER, HENCE STRENGTHENING THEIR ARROGANCE TOWARDS ADONAI!!!