Akademie von/Academy of Damien Wynne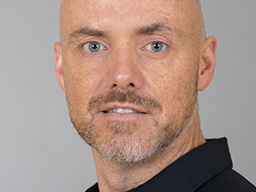 P7_Genetisches Hologramm: Schwangerschaftsabbruch, Fehlgeburt u. Kindestod/Genetic Hologram:Abortion, Miscarriage & Cot Death
In Body & Soul > Meditation
Video price:

22.00 € incl. VAT

Video duration:

3 hours and 20 minutes

Language:

English
A recording of this webinar is available.
For the English Version please scroll down
***************************************************
Dies ist die 7. von 7 Unterrichtseinheiten

Dieses Webinar wird uns helfen, die Frequenzen zu integrieren, in denen in Familien oft nicht gesprochen wird. Damien wird erklären, wie wir diese Frequenzen, die in unseren Zellen gespeichert sind, öffnen können. Oft sind dies Erfahrungen, die von den Vorfahren an uns weitergegeben werden. Seelenfragmente werden integriert und unsere DNA wird von den Frequenzen von Schwangerschaftsabbruch, Fehlgeburt und plötzlichem Kindstod geklärt.

Diese Webinar-Serie ist als Fortbildung gedacht speziell für bereits ausgebildete Lichtgitter-Behandler. Wir schließen niemanden aus, aber eine LightGrids-Grundausbildung ist zum Verständnis hilfreich.

Die Unterrichts-Module bauen aufeinander auf, können aber trotzdem grundsätzlich einzeln gebucht werden.
Alle Seminare werden live im Chat übersetzt.

⭐ ⭐ ⭐ ⭐ ⭐

This is the 7. of 7 lessons

This webinar will help to integrate the frequencies in family systems that usually are not spoken about. Damien will explain how we can open these frequencies stored in our cells, often also passed on to us by our ancestors. Soul-fragments will be integrated and our DNA will be cleaned from the information of abortion, miscarriage and cot death and the trauma connected to it in our entire system.

This webinar series is intended for advanced training, especially for already trained Light Grids-practitioners. We do not exclude anyone, but a LightGrids basic education is helpful to understanding.

The teaching modules build on each other, but can still be booked individually.