DAOTION FengShuiFY® Dein Haus & Leben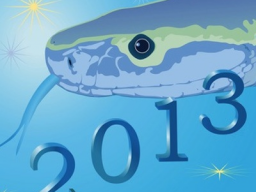 "Das Jahr der Wasserschlange 2013 - Glückspotenziale"
In Trainings & Workshops > Astrology
Video price:

for free

Video duration:

1 hour and 35 minutes

Language:

German
A recording of this webinar is available.
Das chinesische Neue Jahr startet nach dem Mondkalender am 10ten Februar 2013. Die Chinesische Astrologie 2013 - Welche Formkurve hat das Jahr der Wasserschlange? Welches Jahresglück können die 10 Tagesmeister und die 12 Tiere erwarten? Der individuelle BaZi-Horoskop-Chart zeigt die eigenen Glückspotenziale. Jede BaZi besteht aus vier Tieren. Welche Strategien bringen 2013 Glück und Erfolg. Bringen Sie Ihr BaZi-Horoskop zum Seminar mit.

Berechnen Sie Ihren BaZi-Chart auf www.fengshui-ratgeber.de/bazi-horoskop-rechner/

Die Glückszeiten 2013 für einen optimalen Jahresstart - Erfahren Sie gute Zeitpunkte, die helfen Ihr Glück zu aktivieren.