Akademie von Dipl.-Psych. Martin Sebastian Moritz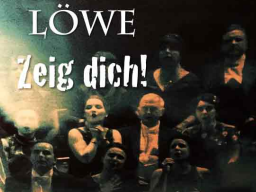 Löwe - Zeig dich!
In Trainings & Workshops > Astrology
Video price:

4.90 € incl. VAT

Video duration:

1 hour and 16 minutes

Language:

German
A recording of this webinar is available.
Löwen stehen gerne im Mittelpunkt, sind eitel und stolz. Soviel zum Klischee. Doch was steckt wirklich hinten diesen faszinierenden Kreaturen? Als festes Sonnenzeichen erwartet man hier eine enorme Eigendrehung. Doch sind Löwe-Geborene wirklich so selbstbewusst? In Wahrheit haben sie viele Komplexe und haben Angst, sich zu blamieren. Auch fällt es ihnen schwer, um Hilfe zu bitten oder Schwächen zu zeigen. Man muss also hinter die Fassade schauen. Und dort findet sich ein großes Herz. Kinderlieb, Tierlieb, Großzügig, Unterhaltsam! Lust am großen Wurf und Auftritt, fehlt ihnen oft die Akribie fürs Detail und die Kleinarbeit. Der hohe Erfolgsdruck mag ihnen zu schaffen machen und so sind sie oft im Inneren sehr einsam. Lasst uns anhand zweier faszinierender Persönlichkeiten - Alfred Hitchcock und J.K.Rowlings ('Harry Potter') näher beleuchten, was Löwen antreibt und bedrückt.