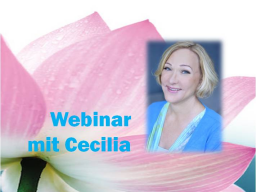 Was steht als nächstes an? What's next?
In Trainings & Workshops > Energetic Consultation
Video price:

25.00 € incl. VAT

Video duration:

2 hours and 13 minutes

Language:

German
A recording of this webinar is available.
(For english text scroll down please) - Heute steht bereits unser nächstes Webinar an. Erzengel Michael wird sich uns anschliessen und seinen heilenden Lichtkörper präsentieren. Dies ist ein Werkzeug, welches für Lichtarbeiter gemacht ist, um uns darin zu unterstützen, das Licht für die Menschheit zu halten. Letztes Mal haben wir euch gebeten, für kommende Webinare Vorschläge zu machen. Die häufigsten waren: Fülle und wie man sie erschafft, wie man am besten der Menschheit dient, die Heilung des Selbst und wie man eine tiefere Verbindung zur eigenen, inneren Führung aufbaut. Heute Abend wird Michael beginnen, über seine Perspektive zur Fülle zu sprechen...

The guides invite you to listen what comes next, what is the next step for us lightworkers. And they will speak about the experiences when it comes to the return of the Ascended Masters. We have also received some questions from participants that we will begin to address. Archangel Michael will join us once more and talk a bit about his healing lightbody...