Kathlin Mareia Kastilan. Berlin.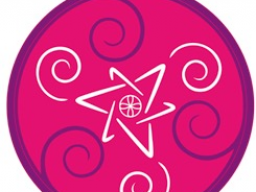 VIDEO - NEUE ENERGIEN FÜR DEINEN KÖRPER - Reinigung und Stärkung Deines Abwehrsystems - Lymphe *** - Teil 2
In Body & Soul > Health Promotion
Video price:

33.33 € incl. VAT

Video duration:

1 hour and 2 minutes

Language:

German
A recording of this webinar is available.
In diesen 2. Teil fließt die derzeit höchste Erlösungsenergie ANASHKA in Deinen körperlichen Aspekt ein.


Herzlich willkommen,
Omar ta satt,
Namaste,

hohe Lichtströme wirken für Deinen Körper und die zugehörigen ätherischen Schichten. Das Lymphsystem - oft unterschätzt - ist zuständig für Dein gesundes, ausgeglichenes und starkes Abwehrsystem.

Im Webinar wird Dein Lymphsystem von toxischen Anhaftungen energetisch bereinigt, es fließen anhebende Lichströme und die Zellregeneration wird energetisch programmiert.

Außerdem wirst Du angebunden an Deinen lemurischen DNA-Lichtabdruck.

Diese Licharbeit wirkt für ca. 3 Monate. Solange kannst Du auf das Video zurückgreifen.


HEUTE TEIL 2:
Rachenmandeln, Teile Deines Darmes und Deine Milz
Erklärungen hierzu im Webinar


Kathlin Mareia
https://www.bioenergetische-heilarbeit.de/

Meine Vorschau:
https://www.sofengo.de/a/29850

Es gelten meine im Profil genannten Hinweise. Diese Ankündigung stellt kein Heilversprechen dar. Vielen Dank.