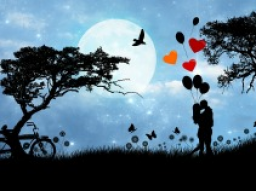 Chakrenausgleich - Das Wunder Liebe!
In Trainings & Workshops > Energetic Consultation
Video price:

22.00 €

Video duration:

1 hour and 15 minutes

Language:

German
A recording of this webinar is available.
Wir alle wollen Liebe in erfüllten Partnerschaften erleben, doch dazu brauchen wir eines, ein heiles Herz, dies unabhängig davon, ob wir bereits in einer Partnerschaft sind oder wir uns eine neue Liebesbeziehung wünschen und sie kreieren wollen.

Gerade, wenn wir die partnerschaftliche Liebe leben wollen, stoßen wir schnell an unsere Grenzen, vieles ist noch ungeheilt, Verletzungen aus Betrug egal ob als Täter oder Opfer sitzen oft sehr tief aber auch sonstige unschöne Streitereien und Verletzungen sind Energien, wenn sie unverarbeitet sind, die es uns schwer machen uns für das Wunder der Liebe zu öffnen.

Hier ist Vergebung ein wichtiger Schritt um frei zu werden, insbesondere auch sich aus Abhängigkeiten zu lösen um somit Liebe zuzulassen und Liebe geben zu können.

In diesem Webinar werden mit Hilfe der Engel insbesondere mit den Engel der Vergebung - die Chakren geklärt und gereinigt, so dass alle belastende Energien, abfließen können und dein Herz heilen kann, damit du bereit bist dich auf das Wunder der Liebe einzulassen.

Ich weise darauf hin, dass dieses Webinar nicht den Besuch beim Arzt, Heilpraktiker oder Psychotherapeuten ersetzt. Bei gesundheitlichen Problemen wende dich bitte an einen Arzt deines Vertrauens.