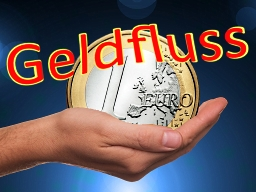 Ziehe Geld magnetisch an!
In Trainings & Workshops > Feng Shui
Video price:

24.00 €

Video duration:

1 hour and 24 minutes

Language:

German
A recording of this webinar is available.
Ein Sprichwort bringt es unbeschönigt auf den Punkt: "Der Teufel scheisst immer auf die grössten Haufen." Gemeint ist: wer schon Geld hat, zieht immer noch mehr an.

Was aber braucht es, damit DU in deinem Leben Geld anziehen kannst?

Das Geld folgt einem Fliessprinzip, das vor allem dorthin strömt, wo es magnetisch angezogen wird. Das beginnt bei den eigenen Glaubenssätzen und führt bis zur Einrichtung der eigenen Wohnung. Die Zusammenhänge sind wirklich verblüffend!

Feng Shui verfügt über verschiedene Konzepte, die dir helfen, eigene Blockaden zu lösen und einen Teil des kollektiven Geldflusses erfolgreich zu dir zu lenken. Es wäre schade, diese Konzepte nicht für dich selbst zu nutzen. Denn du hast es wirklich verdient, dein Leben auf Wohlstand einzurichten!

Seit über 25 Jahren begleite ich Menschen in ihren Häusern, wie sie mit der Einrichtung die Wohnqualität, die Gesundheit und das Wohlbefinden spürbar und effektiv verbessern können. Und dies mit Erfolg.
Zu meinen Schlüsselqualifikationen gehören ganzheitliches Feng Shui für eine westliche Architektur, Wohnraum-Psychologie und Elektrobiologie.

Neben meiner langen beruflichen Erfahrung experimentiere ich immer wieder in den eigenen 4 Wänden, um herauszufinden, was wirklich wirkt. In diesem Webinar möchte ich meine persönlichen Erkenntnisse zum Thema Geldfluss vorstellen.