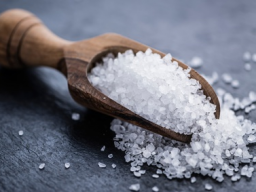 Salzheilung - "Medizin der Zukunft"
In Trainings & Workshops > Other
Language:

German

Video price:

for free

Video duration:

1 hour and 17 minutes
A recording of this webinar is available.
Energetische Salze wirken kraftvoll, liebevoll und ohne Umwege. In diesem Vortrag erfährst du die Hintergründe der Salzheilung, wie du sie erlernen kannst oder wie du energetische Salze für deine Heilung und spirituelle Entwicklung nutzen kannst.

Saluman Hunziker, einer der ersten Salzheiler unserer neuen Zeit und ich, Engelheiler und Salzheiler lassen dich in die Geheimnisse der Salze eintauchen und die Kraft und Heilwirkung der Salzheilung am eigenen Leibe spüren.

Mit Gruppenheilung: Lösen innerer Blockaden mit der Salzheilung.