Akademie von Nicole Gangloff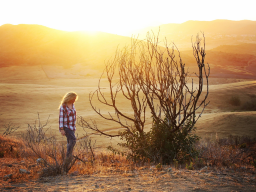 Did you recently experience a break up and you cannot stop thinking about your ex-partner, no matter how hard you try?

Do you have difficult working situations, that consume your whole attention and you feel floppy?

Do you find yourself over and over again in the same unhealty relationhip patterns and you just don´t seem to be able to break those patterns?

Would you like to leave an unhealty situation, but you feel like something is stopping you?

Do feel like you are losing constantly energy?

Then you might be interested in learning about energetic cords, what they are, what happens, when they turn into static ones and how to stop energy loss.

With everything that we want to connect, we connect through energetic cords. Intention and focus are key here.

An energetic cord is a link through which energy flows between mostly two people, but it is also possible that the energy flows between a person and a thing, like a house, for example.

In this webinar you learn

- how you create static cords
- what happens when you create static cords
- how to stop constant energy loss
- how to resolve dependencies with other people, specially with ex-partners

This live-webinar is on July, the 9th, 9.00am PCT
The webinar will be recorded, so that you can participate at any time that suits you.