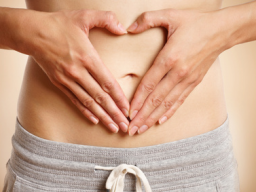 ALARM im Darm - stärke Deine Mitte !
In Body & Soul > Nutrition
Video price:

for free

Video duration:

1 hour and 2 minutes

Language:

German
A recording of this webinar is available.
Es heißt in der Naturheilkunde nicht umsonst, der Darm sei die Wiege der Gesundheit oder der Tod beginnt im Darm.
Jeder, der sich z.B. von Supermarktkost ernährt, gerne Süßigkeiten isst und Weißmehlprodukte verzehrt, der Amalgam spazieren trägt oder raucht und in seinem Leben bereits Antibiotika oder Kortison bekommen hat, neigt zu einer geschwächten Darmflora.
Eine ausgewogene Ernährung, gesunde Zähne, Bewegung und Entspannung sowie gutes Trinkwasser und frische Luft tragen entscheidend zur Darmgesundheit bei. Doch auch das "Verdauen" unserer Emotionen und psychische Belastungen machen sich körperlich bemerkbar und können zu Verdauungsstörungen führen.

Erfahren Sie mehr über unsere körperlichen Zusammenhänge und wie der Bauch den Kopf bestimmt!

Viele praktische Tipps einschl. Seminar-Script bringen "unsere Mitte" wieder in Balance und stärken unser Bauchgefühl und die Intuition !!!