Lichterde - Aufbruch in die Neue Zeit!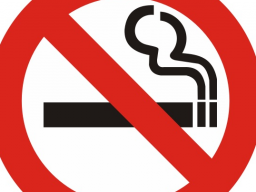 Endlich Rauchfrei leben!
In Consultation > Energetic Consultation
Language:

German

Number of participants:

maximum 5

Application deadline:

5 days before the start

Price:

20.00 € incl. VAT

Video price:

20.00 € incl. VAT

Video duration:

33 minutes
Today, 28th Oct 2016, 09:00 pm - 09:45 pm
(GMT +02:00)
Registration deadline expired
A recording of this webinar is available.
Endlich Rauchfrei leben!


Hallo,
du möchtest endlich das Rauchen aufhören?
Du hast es vielleicht schon mehrmals probiert?

Diese geführte Suggestionsmeditation, unterstützt Dich bei deiner Rauchentwöhnung! Mit dieser Suggestionsmeditation werden wir dein Unterbewusstsein auf Rauchabstinenz programmieren.
Nimm Dir während und nach dieser Suggestionsmeditation eine Ruhezeit für dich.
Sorge dafür, dass du in dieser Zeit nicht gestört wirst.
Nach der Sitzung:
Konzentriertes Arbeiten oder Autofahren sollten generell nach Trancesitzungen erst ein paar Stunden später erfolgen, da das Unterbewusstsein wieder ganz im Hier und Jetzt zurück sein sollte, um Dich wieder auf Deinen Alltag konzentrieren zu können.

>>Geführte Suggestionsmeditation - Rauchentwöhnung für Menschen ohne gesundheitliche Kontraindikation (bitte im Zweifel Arzt fragen)!<<


Videodauer: 40 Minuten - nur für den persönlichen Gebrauch des Teilnehmers!
----------
Wichtige Hinweise:
Die Wirksamkeit energetischer Heilverfahren ist nach naturwissenschaftlichen Methoden noch nicht eindeutig nachgewiesen. Ich gebe daher meinen Kunden kein Heilversprechen, da bei meinen angewendeten Methoden nur die Selbstheilungskräfte des Körpers aktiviert werden. Diese können auch nur aktiviert werden, wenn Körper, Geist und Seele dazu bereit sind. Ich weise hiermit alle meine Kunden ausdrücklich daraufhin, dass diese geistigen, spirituellen Methoden keine Schulmedizin ersetzen und daher ersetzen sie auch nicht den Gang zum Arzt oder Psychologen. Bitte buchen Sie dieses Webinar oder Video nicht, wenn Sie irgendwelche Kontraindikationen haben, die dagegen sprechen, da mein Angebot sich nur an körperlich und psychisch gesunde Personen richtet.


Alle Inhalte der Seite, Webinare und Sitzungen dienen lediglich dazu, den Kunden bei seiner Regeneration zu unterstützen. Alle Übungen, Empfehlungen und Hinweise, dienen nur als Anregung und es obliegt dem Kunden, diese selbstverantwortlich und kritisch zu überprüfen. Jegliche Haftung ist hiermit ausgeschlossen.
Dial-in available
Information: How the telephone dial-in works