Back to the roots - natürliches & bewusstes Leben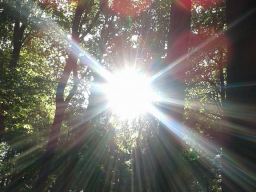 Mein Ziel ist es, dich zum Umdenken, aber auch zum Nicht-Denken und Handeln zu inspirieren und bestmöglich in deinem Thema zu beraten. Das können Ängste und Sorgen sein, gesundheitliche Probleme, oder du möchtest einfach in Sachen Ernährung/Sport beraten werden - wie du gesünder leben kannst. Ich biete ganzheitliche Beratungen an, heißt also wir schauen das Körper, Geist und Seele im gleichen Maße berücksichtigt werden.

*** Das Webinar läuft auf Spendenbasis. Wenn dir das Webinar gefallen hat, bitte ich dich nach dem Termin via Paypal um eine Wertschätzung in einer Höhe die du für angemessen hälst :-) ***

www.paypal.me/backtotheroots

Ich freue mich auf Dich!