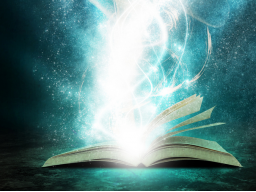 Ein Kurs in Wundern * - Der Transformationspunkt: Von Dunkelheit zum Licht.
In Trainings & Workshops > Transformation
Language:

German

Video price:

9.00 € incl. VAT

Video duration:

1 hour and 4 minutes
A recording of this webinar is available.
"Glaubst du, ich würde dich im Dunkel lassen, das du einverstanden warst mit mir zu verlassen?
...
Jeder Augenblick, den wir gemeinsam verbringen, wird dich lehren, dass dieses Ziel möglich ist, und wird dein Verlangen stärken, es zu erreichen." J in T18-III Das Licht im Traum*

Du bist herzlich eingeladen zu einem Webinar im Licht deines CHRISTUS-Lichtes.


* Ein Kurs in Wundern ist im Greuthof Verlag erschienen.