DAOTION FengShuiFY® Dein Haus & Leben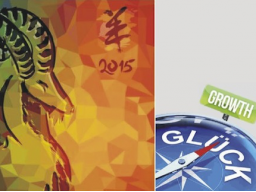 FengShuiFY Spezial - "Feng Shui für 2015"
In Trainings & Workshops > Feng Shui
Video price:

for free

Video duration:

1 hour and 8 minutes

Language:

German
A recording of this webinar is available.
Das FengShuiFY Special zum Jahr der Holz Ziege. Mehr erfahren aus Sicht des Feng Shui über das kommende Jahr und positive Entscheidungen treffen für mehr Glück und Erfolg! Wo sind die besten Feng Shui Vitalbereiche des Hauses? Welche Bereiche sollte ich besser nicht aktivieren? Was kann ich tun, um meine Erfolgszonen zu aktivieren? Welche Jahres-Sterne haben einen Einfluss auf das Feng Shui von meiner Immobilie? Wie kann ich diese Energien für meine Potenzialentfaltung und für meine Ziele nutzen?