AKADEMIE SEELENREIGEN www.seelenreigen.at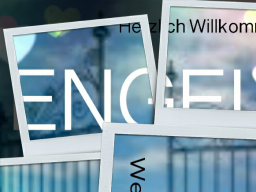 WEBINAR:"OSTWIND ALS GEFAHR ERKENNEN"
In Consultation > Energetic Consultation
Video price:

19.00 € incl. VAT

Video duration:

3 hours and 8 minutes

Language:

German
A recording of this webinar is available.
Der stetige Zuwachs von Ost-Energien, der Hass und Gewalt in westliche Regionen bringt, so wie leider gestern in Paris geschehen, ist nichts Unüberlegtes. Zum Einen ist die Zeit der Aufhebung der Dualität gekommen, zum anderen hat die Gegenkraft es nicht geschafft, den Prozeß der "Liebe unter den Menschen" aufzuhalten. Nun kommen verstärkt Ostwinde, aus allen Gebieten des Nahen und Mittleren Ostens zu den westlichen Völkern, um eine Kluft zwischen die Menschen zu legen. In diesem Webinar von Johannes, dem Evangliar, geht es darum, wie Ihr Euch effizient vor den Ostwinden schützen könnt.