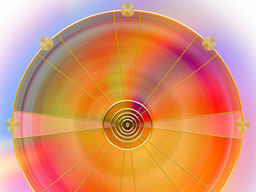 TIMELINE - Möchtest du eine mentale Zeitreise machen?
In Body & Soul > Health Promotion
Video price:

22.00 € incl. VAT

Video duration:

1 hour and 2 minutes

Language:

German
A recording of this webinar is available.
Kerstin-Raphaela Caliebe und ich möchten mit dir eine Reise auf der Zeitline machen, um so mache Blockade und hindernde Verhaltensmuster in der Vergangenheit aufzulösen.

Einst erlebte Hindernisse, die einen auf dem Weg zu einem Ziel blockieren sowie negative Emotionen, können losgelassen werden und machen den Weg für neue Erfahrungen frei.

Das Webinar wird aufgezeichnet!



www.farbzauber.jimdo.com

https://www.sofengo.de/academy/Kerstin.Caliebe


Hinweis: Jede Art von Benutzung der energetischen Anwendungen geschieht auf eigene Verantwortung des Teilnehmers. Ich gebe keine Heilversprechen ab! Wie die meisten Naturheilverfahren werden die Behandlungen von der Schulmedizin nicht anerkannt. Sie gehört nicht zum allgemeinen medizinischen Standard. Eine energetische Beratung ist keinerlei Ersatz für ärztliche Diagnosen und Therapien und entspricht keinesfalls einer ärztlichen Behandlung oder einem heilkundlichen Beistand im Sinne des BGB und anderer Gesetzesteile.