AKADEMIE SEELENREIGEN www.seelenreigen.at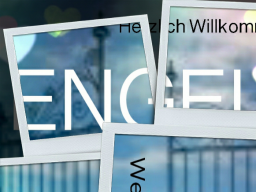 POWER-WEBINAR ATLANTIS GEHT VORAN !!!
In Trainings & Workshops > Personality Development
Video price:

30.00 € incl. VAT

Video duration:

4 hours and 58 minutes

Language:

German
A recording of this webinar is available.
Kein Geringerer als der atlantische Feuerengel ALOSIEL hat dieses Webinar, das sicher sehr aufregend wird, vorgeschlagen. Seiner Meinung nach, sind noch viel zu viele Menschen mit Allergien behaftet, werden von Sinnestäuschungen aller Art heimgesucht, abhängig von Medikamenten, und können so Ihr URSPRÜNGLICHES SEIN nicht entwickeln.
Feuerengel Alosiel möchte in diesem dreistündigen Webinar die Menschen/Teilnehmer in SELBSTBEWUSSTE LIEBENDE verwandeln. Er ist der ATLANTISENGEL DER NEUEN ZEIT, der Euch aus dem SUMPF ALTER TAGE herausführt.
Alosiel sagt zu seinem Webinar: "Es wird das Leben aller Teilnehmer verändern."
Für Euch nalle ist es eine wunderbare Gelegenheit, diese Power aus Atlantis hautnah mitzuerleben, denn ich werde ihn das gesamte Webinar moderieren lassen.
Es ist SEIN Abend, nicht meiner .