Akademie von Marie-Anne Kannengießer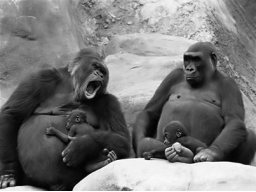 Wut, Widerstand und Wahn - verstrickt in Gewalt und Illusion!
In Trainings & Workshops > Personality Development
Video price:

4.97 €

Video duration:

1 hour and 16 minutes

Language:

German
A recording of this webinar is available.
Beziehungen sind ein beliebter Spielplatz von emotionaler Gewalt in Wort und Gestik. Ein Missverständnis jagt das andere und Schmerz zufügen wird zum Mittel der Wahl. Wieviel Zerstörung an Selbstwert, Selbstliebe und Selbstvertrauen in diesem unseligen Spiel in der Familie und am Arbeitsplatz verborgen liegt wird erst bewusst, wenn Verluste eintreten - wenn der Partner geht, wenn Kinder sich entziehen, wenn die Kollegen sich abwenden und wenn die eigene Gesundheit dahinschwindet. In diesem Webinar übergebe ich Ihnen 3 Techniken sich selbst sehr schnell in eine emotional neutrale oder positive Phase zu bringen und lösungsorientiert an Probleme heranzutreten anstatt mit Gewalt und Wut zu brillieren und einem Elefanten im Porzellanladen zu gleichen.

Dies ist ein Gratis Webinar und beinhaltet Werbung für meine weiterführenden Veranstaltungen. Nehmen Sie nicht Teil, wenn Sie kein Interesse an meinen weiteren Veranstaltungen haben und lediglich Gratis Informationen konsumieren wollen.